The retail snowboard industry is a mess. There are hundreds of brands selling a product that is all about feel but couched in the language of science. It's messed up, and just like cars every year there is a new lineup of buzzwordy models.
Throughout this mess there is the issue of sizing. As with other personal items size matters, but unlike other industries snowboarders can't keep it together long enough to standardize on a data interchange format that actually makes sense. Trying to find a board that's suitable for a big foot like me involved hours digging through slap dash online stores, downloading gigs of data in the process, and making lists of boards that might be suitable. The manual process is tedious to say the least.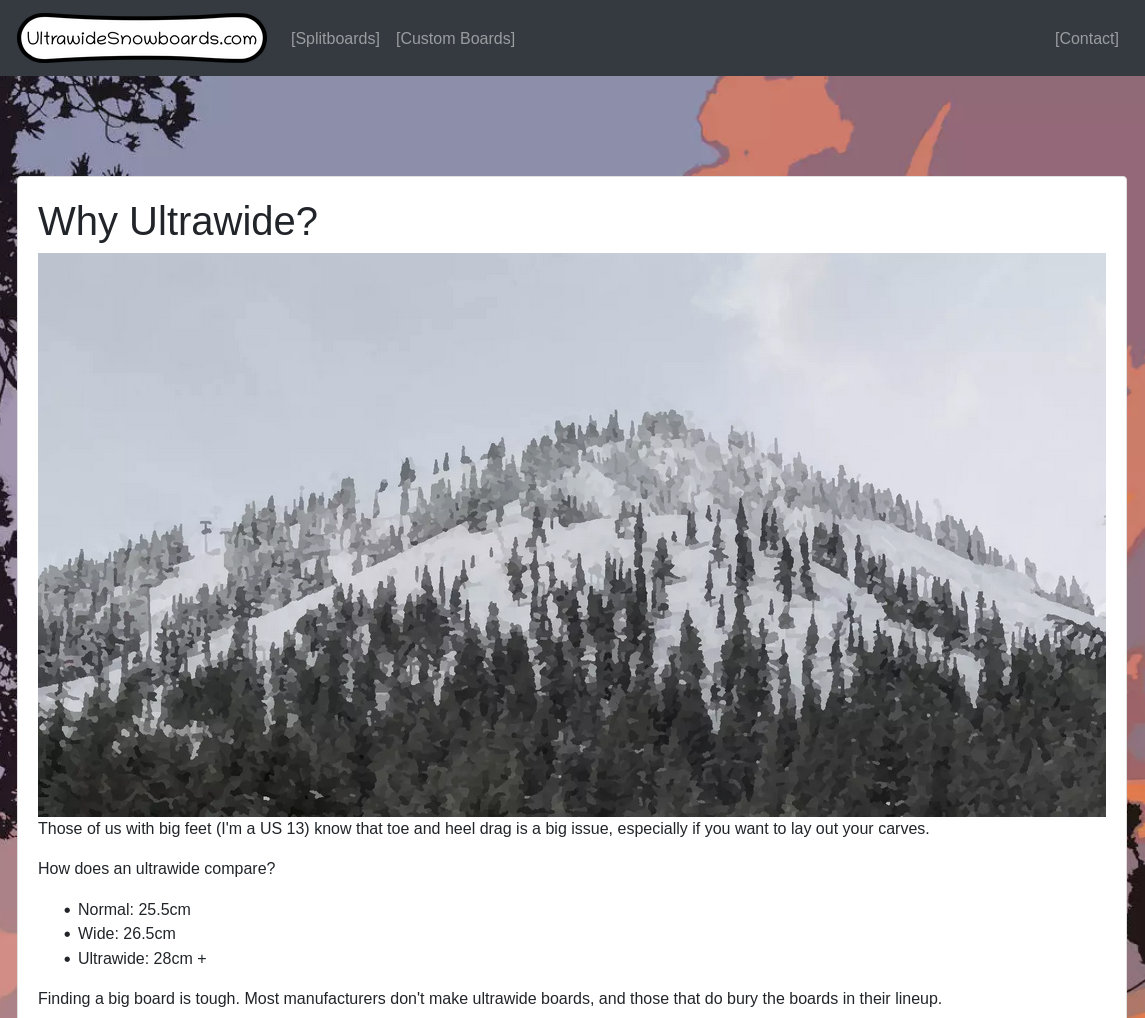 UltrawideSnowboards.com is built to be a no-bull list of every board that fits a minimal set of criteria. For simplicity it is built as a static site but through some clever hacks has an almost dynamic database backend that makes adding new boards and brands easy.
Let's dive into all details and some technical Easter eggs (non robotic, GMO and gluten free, not derived from animal products).